Road transportation
Our research topics on Road Transportation:
More details are here: https://www.traffic.bme.hu
Closed-loop traffic simulation environment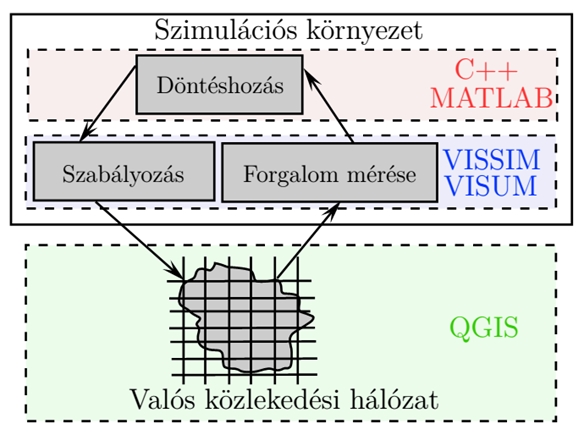 Design of intelligent, adaptive traffic control algorithms.
"HW in the loop" framework for design :

SW: Vissim, Visum, Matlab, C++, Java, Vissim COM/API, QGIS, Siemens Scala traffic control client
HW: Siemens signal heads, PLCs, Swarco traffic controllers, Futurit LED variable message signs

The closed-loop environment permits efficient testing and validation of the designed traffic control system.
Freeway traffic modeling and control
Macroscopic freeway traffic modeling using the analogue of gas-kinetic models.
Model based control to avoid traffic congestion and reduce emissions.
Effective traffic control measures:

dynamic speed control: by reducing the admissible speed, traffic flow capacity and stability can be improved.
ramp metering: traffic flow can be influenced through the control of entering vehicles on the ramp.
Emissions modeling and control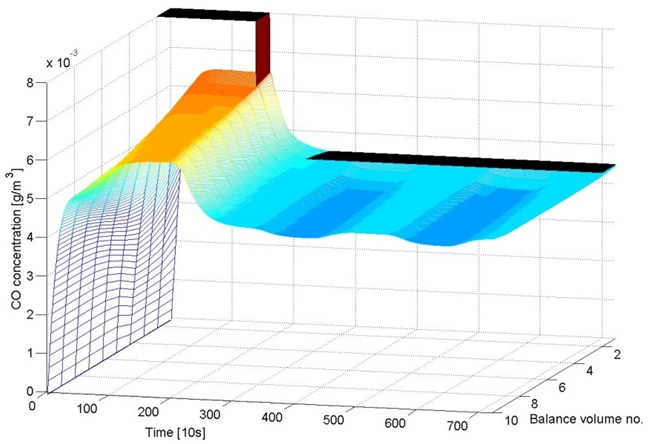 Common pollutants of road traffic (COx, HC, NOX) can be modeled using traffic measurements.
A complex traffic-emission model was elaborated based on the macroscopic description of traffic flow.
Modeling of air pollutant concentrations in residential areas.
Control design for the stabilization of shock waves and emission reduction on freeways.
The figures depicts an example of CO pollutant concentrations with and without control measures.
Automatic incident detection on freeways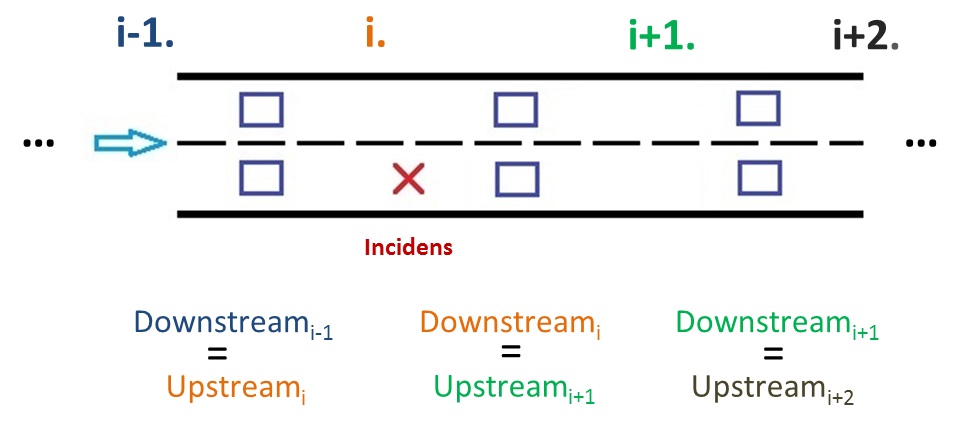 The term "Incident on freeways" means any disturbance which influences the free flow of the traffic.
Incident detection process:

definition of discrete road sections within the observed area,
check certain parameters of the traffic flow (usually in every 30 seconds),
compare them to fixed threshold values.

Threshold values are calibrated and then applied in a traffic dependent way.
The Reversible Lane Systems (RLS)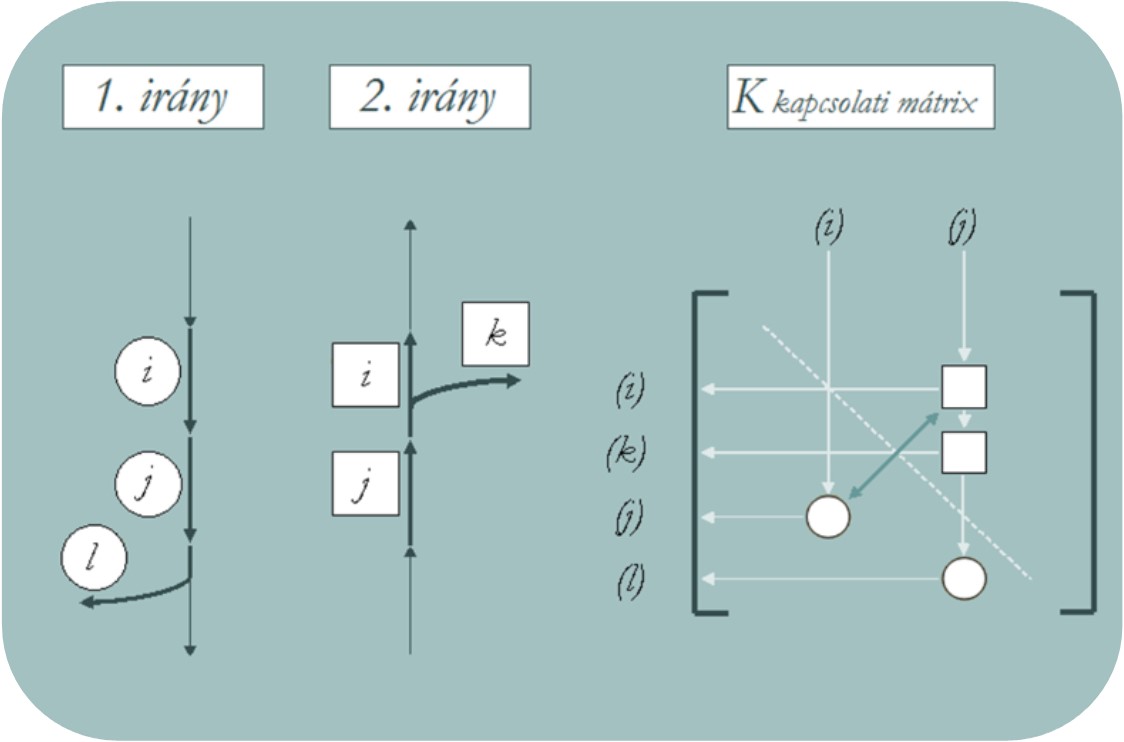 The Reversible Lane Systems can be used:

Against congestions (Construction Zone Traffic / Emergency Traffic Management )
Temporary divertion of traffic (Event Traffic / Peak-Period Traffic Management )

Mathematical modelling and analysis of the Reversible Lane Systems, definition of switching functions.
Comparison of data obtained from the model with the vehicle dynamic parameters, and the validation of the model.
Optimal and robust urban traffic control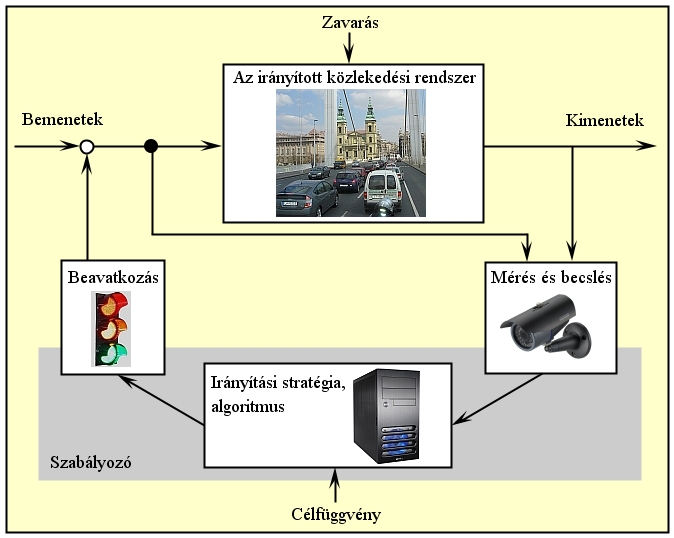 Novel approach for urban traffic control using Robust Model Predictive Control.
Minimax optimization on rolling predicted horizon.
The main goal is to minimize the link queue lengths waiting at the stop light by considering demand uncertainty.
The controller predicts the future states (queue lengths) and calculates the optimal green light time settings.
Perimeter control of protected urban network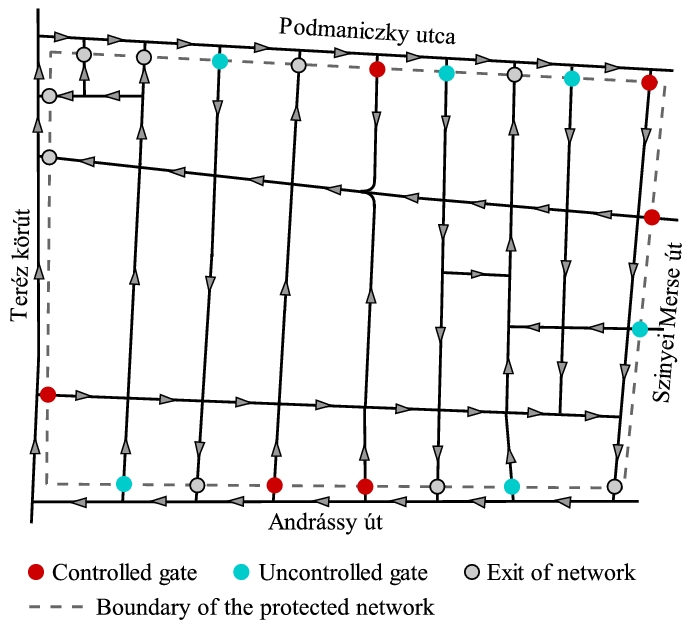 Perimeter control: an alternative traffic control concept to protect city centers and dense urban areas against increasing demands posed during rush hour.
The goal is to ensure stable and uncongested traffic in the protected network.
Application of nonlinear Model Predictive Control based on the macroscopic fundamental diagram.
In this concept, the control measures are performed by the traffic signal controllers at the boundary of the network.
Traffic estimation based on mobile signaling events
Cellular phones can be used as tools to obtain information for traffic measurements, forecasting, and even traffic control.
Handover (HO) and Location Area Updates (LAU) are automatically generated by cellular phones when contact between the cellular phones and location areas occurs.
By measuring cellular signaling events, an origin-destination matrix can be constructed for reliable traffic assignment.
The aggregated HO/LAU events can be used for travel time estimation in order to further improve macroscopic urban traffic modeling.
Data fusion for urban traffic estimation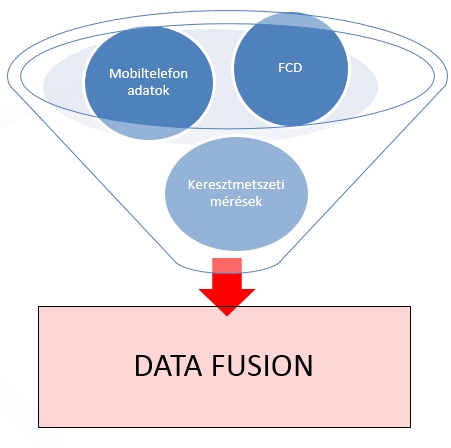 Appropriate data fusion of mixed sensors may contribute to more efficient transportation systems and services.
Alternative traffic measurement systems:

FCD (Floating Car Data): GPS based information from fleet vehicles.
FMD (Floating Mobile Data): traveling mobile terminals (server/client side) for travel times and origin-destination (OD) matrix estimations.
Bluetooth based sensing: wireless devices in vehicles applying Bluetooth technology (e.g. mobile headsets and car audio systems) for travel times and OD matrix estimation.

Data fusion technology by Switched Kalman Filter: urban traffic estimation and forecasting.
Smart signal heads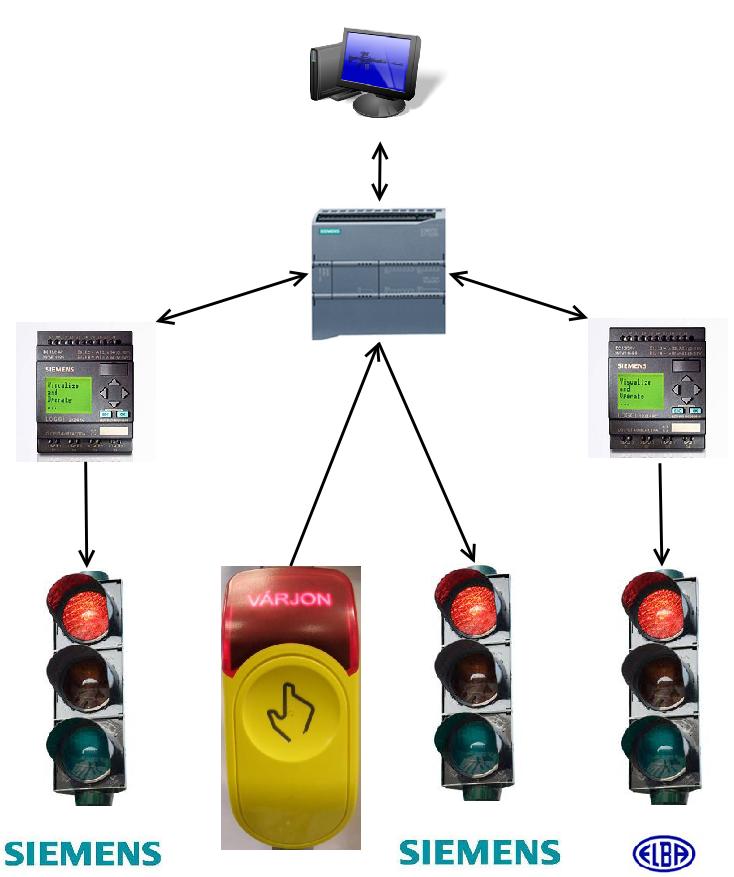 Logic (PLC) built into the signal head which controls the signal lamp bulbs and communicates with the traffic controllers.
There is no need to directly connect all bulbs to the traffic controller. Only a single logical connection is required, except for the power supply to each signal head.
Advantages: less cable needed, simple system setup, economical.
The elements of the test system: Siemens PLC, Actros VTC 3000 traffic controller, Siemens LED signal heads.